Clients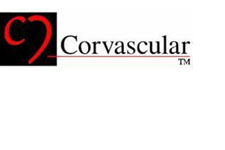 Company
Corvasular is a medical device company with their place of business in Palo Alto, California who, with Transarrest, developed a pharmacological electro- mechanical system to temporarily stop heart beat in order for coronary bypass surgery to be applied.
Background
During conventional bypass procedures the heart is immobilised by administering a cardioplegic solution while the body is connected to a heart-lung machine to perfuse it with oxygenated blood. Although this procedure has been in use for more than 30 years for revascularisation it is accompanied by negative side effects such as morbidity, mortality, and high cost.
New minimal invasive procedures for coronary artery grafting surgery of the beating heart was developed in order to minimise the risks. Coronary artery bypass surgery of the beating heart requires adaptation of the surgery technique and the development of accessory tools (mechanical tissue stabilisers) that minimise the motion in the area of vascular grafting.
Product
The Transarrest systems includes:
Dem beta-adrenergischen Antagonisten Cor-Block (Ropranolol). Cor-Block inhibiert die Reflextachykardie und den ventrikulären Ersatzrhythmus, die während der cholinergenen Stimulation des Herzens auftreten können.

The strong cholinergic agent Cor-Arrest (Carbamylcholin, a local myoticum): Cor-Arrest induces and maintains a complete heart block and a pacemaker dependant ventricular asystolia. Based on hemodynamic and electrophysiological parameters it is administered via a intracoronary bolus or infusion.


A temporary pacemaker using epicardial stimulation electrodes provides a constant heart rhythm (VVI, DDD or VAT modes) which is being activated via the pacemaker control unit`s foot pedal by the surgeon if required.


CE certified intracoronary catheter for drug administration
Activities of I ● Med ● Pro
I
●
Med
●
Pro conducted the clinical study to evaluate efficacy, studied market potential and attended to important opinion leaders.