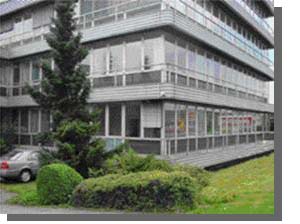 I
●
Med
●
Pro is a German consulting company. Our business are innovative medical products.
We advise, conduct clinical studies, prepare the marketing of products and much more. We support start-up companies to market their medical products in the European markets - 3 of these are now listed at the US stock exchanges.
Our representing office in California provides a close and fast affiliation to US medical device manufacturers.
I
●
Med
●
Pro was founded in 2000, the companies home office is located in Cologne, Germany - a central point for market development within Europe. Within a radius of 150 km there are 15 million inhabitants, 12 university clinics, 15 heart centers and more than 100 hospitals and we have access to 10 international airports.
In cooperation with our partners at I
●
Med
●
Pro Partner we are in a position to offer a comprehensive service package comprising all sorts of activities from pre-clinical studies to the sale of products.